Bindery & Folding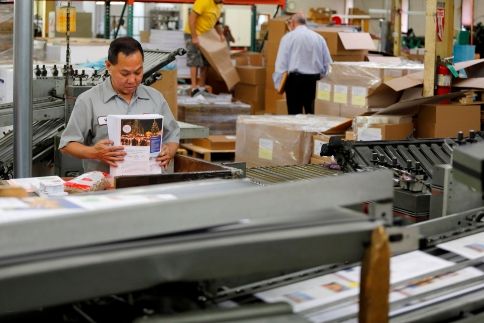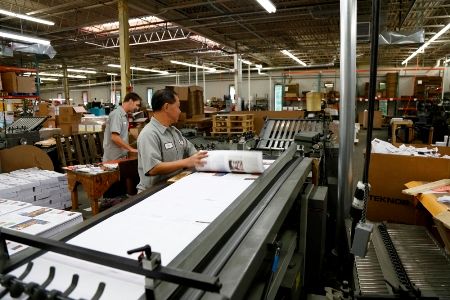 Elite Envelope and Graphics has a number of in-house features to make your web printing experience faster and more convenient.
We have three 23" x 36" Baum "Legend" folders for folding down letters and other mail components.  We can even do some pretty tight "map-style" folds in certain applications.  
Our folders also have the capability to paste bind so we can edge glue-bind small booklets where that fits.
In addition to our folding and paper trimming and cutting capabilities, Elite can shrink-wrap and paper band. Our Wexler offline paper bander is a neat unit that can make short work of thousands of banded envelopes, letters or buckslips in whatever number per bunch.
For anything we can't do in-house, Elite partners with Superior Packaging, one of New England's largest and most comprehensive bindery operation which happens to be located literally right up the street from our plant.
Whatever your bindery requirements, leave it with us and it will get done right and fast and within your budget.