Special Stock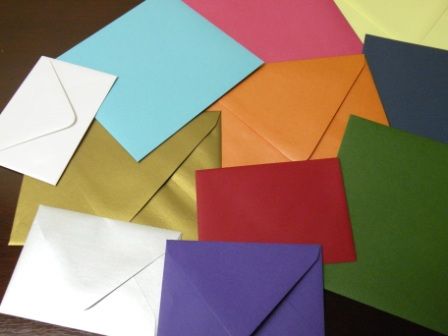 Elite Envelope is a custom manufacturer and converter for all shapes and sizes of envelopes on a wide variety of paper stock.  
Some of the different types of paper we can convert include:
Translucent stock - Glamma and other brands
Coated stock - Even coated 2 sided stock which many converters won't touch due to the difficulty of working with it.
Bag Kraft 
Card stock - up to approximately 7.5 point thickness on envelopes up to 6 x 9.  Up to approximately 9 point on larger envelopes*  
Because of our relatively small size, we are very "hands-on" with every job we produce.  Our machine adjusters ("adjuster" in envelope terms is the person who sets up and runs the job on the folding machine) have decades of experience in running just about any type of job imaginable.  We can adjust our equipment to produce certain tough jobs where required and whenever possible. 
If you've been having trouble with another envelope converter, let us know what the problems are and we'll do our best to help you solve them.
*Note: on card stock, weights and point/caliper thickness can vary from sheet to sheet.  We may need to run a test on a particular sheet of paper if it's close to the maximum of what we can fold.  Certain types of card stock can crack when folded.  Results may vary depending on paper and ink coverage.