Digital Envelope Printing (including white ink!)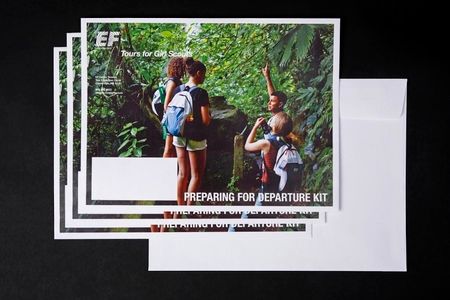 Prints in White Ink!

One of the sweet features of our OKI Data 5 color perfecting press is the ability to print in white ink on a dark background. Eye-catching contrast can set your message apart!  This beauty lays down white under CMYK for eye-popping contrast. Also prints addresses and other variable info in white for major impact.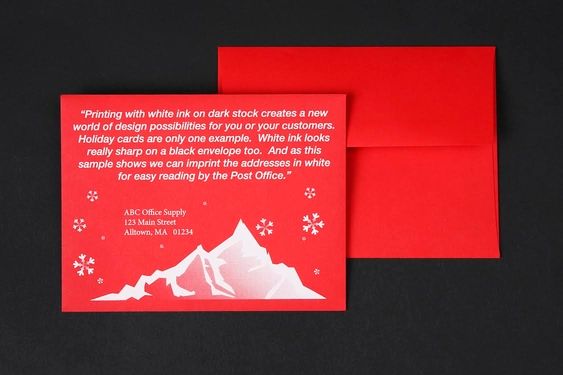 Wide Range of Sizes
We can print anything from 3 1/2 x 5 up to 12 x 17 - booklets, open ends, A sizes, squares - you name it. 
Not Just Plain ol' Paper
We can also print on polyester, vinyl, coated, metallic and translucent stock.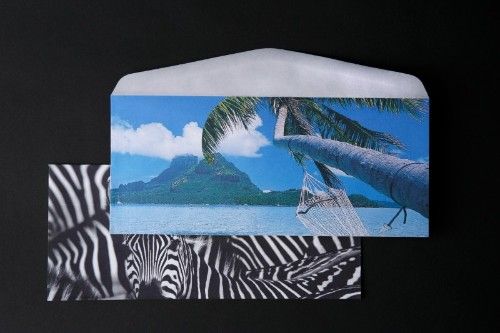 Full Bleeds?  No Problem!
 
Our I-Jet digital press can print full bleeds off all edges in eye-popping process color on pre-made envelopes.  Ask us for samples; you really need to see it.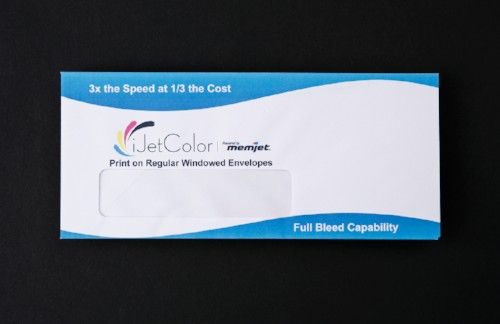 Windows? Yes!
Because it's an ink jet system and not toner based, our I-Jet can print on regular poly window material to save you money.
And the printed envelopes can be run through laser printers with no smudging or running.