Foil Lined Envelopes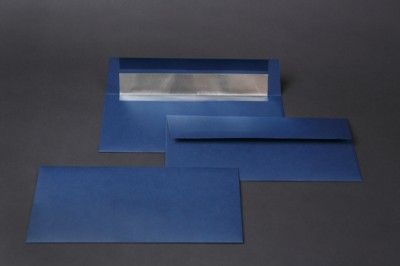 Elite can apply foil lining in gold, silver or red to A-size envelopes in the most common greeting card styles as well as a #10 with a square flap.  
Foil lining adds a touch of class and sophistication to any envelope. It shows you really care about the contents and the person to whom it's being sent.  
Foil lining is very popular with holiday greeting cards as well as invitations.  It can even be used to dress up fund-raising appeals to high-end donors.  
You'll find us most competitive on a custom package where you're looking to do something really distinctive and different.
Small quantities not a problem!