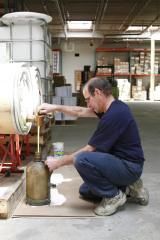 printing equipment, printing, converting, manufacturing, envelopes, elite envelope
Elite Envelope is a fully equipped envelope converter, manufacturer and printer - the only such company in greater Boston and eastern New England. We also feature web printing all under one roof. The links on our home page under the "Featured Products" section provide a general overview of our general capabilities in these areas with regard to what we do and how we do it. However, for those who would like a specific list of our equipment, just click on either of these links for:
A current list of our company's equipment and a general description of our capabilities and products.