Item D10 - #10 Regular, Flip & Seal Closure with Security Inside Tint.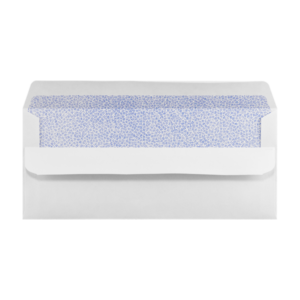 Closed face - no window envelope.

Flip & Seal Envelopes are real time-savers, simply raise the lower flap and press down on the upper lap and it is sealed!

Size: 4-1/8 X 9 -1/2
Stock: 24lb White Wove
Construction - side seam
Tint: Blue Woodgrain Tint Inside
Seal: Easy Seal latex gum

PLEASE NOTE: If you are sending artwork for this job. Please click on the "Send a File" button to the left and you can attach the file there. Please reference your order and input all information on the upload window.