Item J10 - #10 Double Window Envelope - Security Inside Tint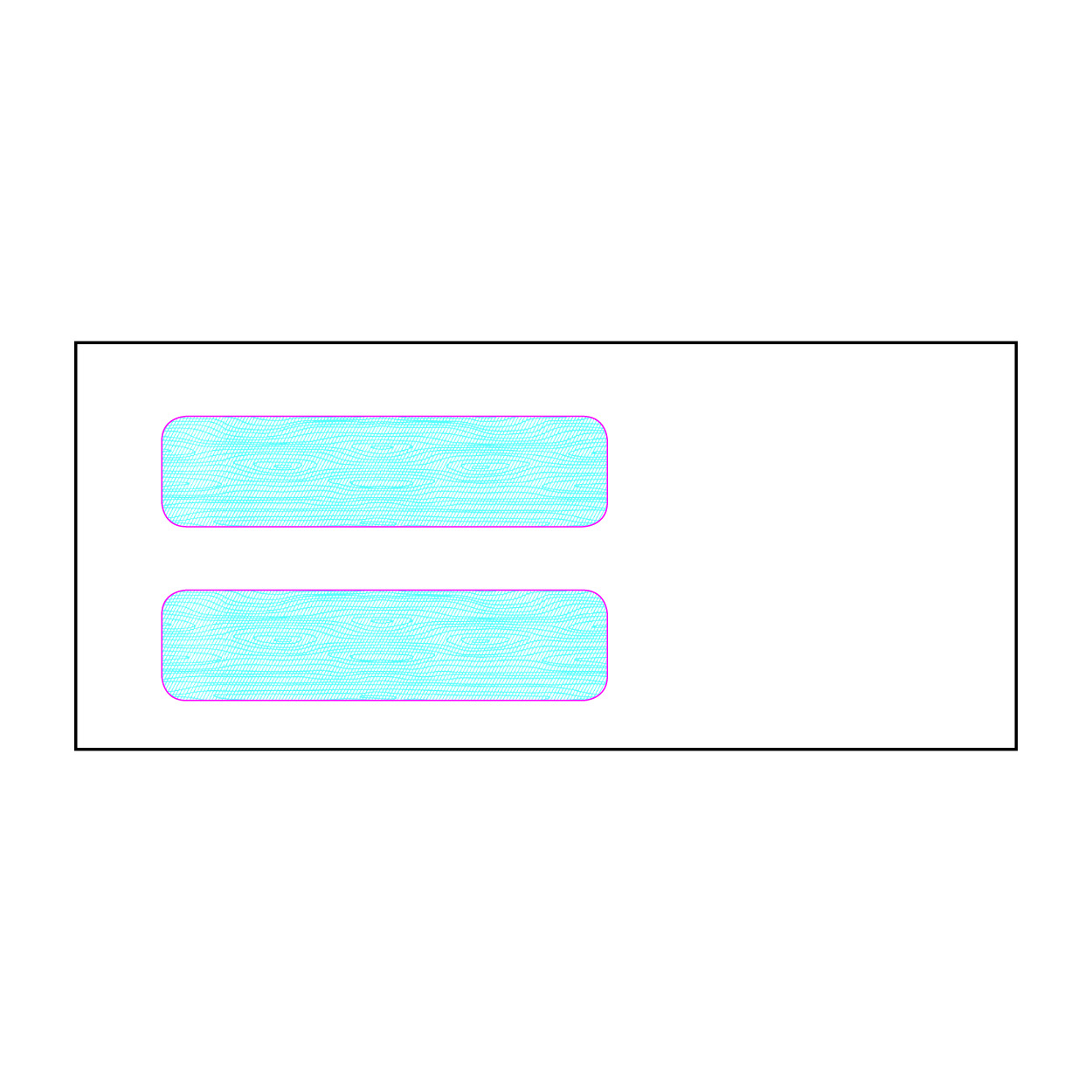 Our low cost #10 double window envelopes are perfect for special custom invoices. Your company name shows through the top window and the addressee shows through the bottom window. No need for additional printing!

Our check / invoice double window envelopes are compatible with most of the leading financial software programs and are the smart choice for maximum business efficiency. Double window envelopes are specially designed to match up with standard printing on checks, invoices, statements, and business letters, and will save you the time and expense of separately addressing envelopes.

Envelope Size: 4 1/8" X 9 1/2" 
Construction - diagonal seam
Stock: 24# White Wove
Security Tinted Inside - Yes
Top Window: 1-1/8" x 4-1/2" ~ 7/8" Left - 2 1/4" Bottom
Bottom Window: 1-1/8" X 4 -1/2" ~ 7/8" Left - 1/2" Bottom
Seal: regular gum

PLEASE NOTE: If you are sending artwork for this job. Please click on the "Send a File" button to the left and you can attach the file there. Please reference your order and input all information on the upload window.