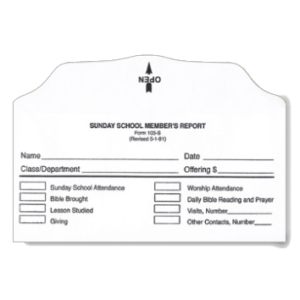 Our low cost, custom printed church offering envelopes and donation envelopes can be printed on the front & back, and under the flap. Full flap remittance envelopes are ideal for collecting donations or fundraising revenue. Full flap envelopes are designed for easy mailing and they provide security by covering confidential personal information.

Printed church offering envelopes can be used by churches & other religious organizations, non-profit groups, and schools for many purposes, including: church offerings, fundraising drives, non-profit donations, capital drives, special events, and more.

Size: 3 1/4 x 6 1/4
Construction: side seam
Paper: 20# White Wove
Seal: regular gum

PLEASE NOTE: If you are sending artwork for this job. Please click on the "Send a File" button to the left and you can attach the file there. Please reference your order and input all information on the upload window.