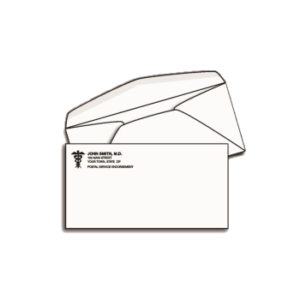 6-3/4 envelopes are smaller than the typical reply envelope. They are convenient for applications where they reply piece is smaller and you don't want there to be too much room for it to move around inside.

Although they are smaller than a #9, they are typically more expensive since they are used less frequently and therefore produced in smaller manufacturing runs. But they are a standard size that is readily available for your particular needs.

Size - 3-5/8" x 6-1/2"
Construction: diagonal seam
Paper: 24# white wove
Seal: regular gum

PLEASE NOTE: If you are sending artwork for this job. Please click on the "Send a File" button to the left and you can attach the file there. Please reference your order and input all information on the upload window.