#6-3/4 Remittance Envelope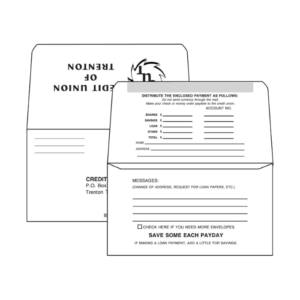 Our remittance envelopes can be be used for church offerings and donations of any kind. Full flap remittance envelopes can be printed on one or both sides. They are designed for easy mailing or can be used without mailing at religious gatherings or any kind of fund-raising event.

Because in most cases, these envelopes are printed on the outside and inside, the envelopes are typically shipped with the flaps extended in the carton. However, you can request the flaps to be folded down for an extra charge.

We can provide you an electronic die-line template of the envelope to make designing your custom artwork easier. Just ask us!

Size: 3-5/8" x 6-1/2:, (flap approximately 3-3/8" deep)
Construction: side seam
Stock: 24# white wove
Seal: regular gum

PLEASE NOTE: If you are sending artwork for this job. Please click on the "Send a File" button to the left and you can attach the file there. Please reference your order and input all information on the upload window.