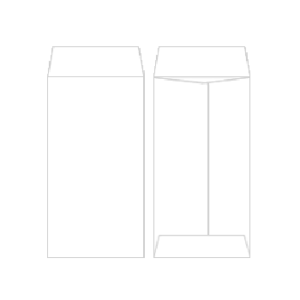 Coin Envelopes are used by banks to provide a secure way to give cash to customers. They are generally printed with bank marketing info and come standard in either white wove or brown kraft.

Coin Envelopes are also sometimes used by Churches and other non-profits for donations or collections.

Coin Envelopes are small catalog/open end style envelopes which means the opening is on the short side.

We can print pretty much anything you'd like on one side or both sides

Size: 3 1/2 x 6 1/2
Construction - center seam
Paper: 24# white wove
Seal: regular gum or no gum

PLEASE NOTE: If you are sending artwork for this job. Please click on the "Send a File" button to the left and you can attach the file there. Please reference your order and input all information on the upload window.