6 x 9 Booklet Envelope - 24# white wove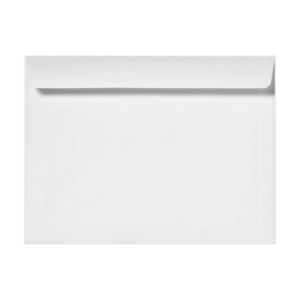 A Booklet envelope has the opening on the long side - in this case the 9" side.

6 x 9 booklets are great for folding a letter size sheet in half versus in thirds which is what is required by a #10 size. They can fit more sheets with less bulk than a #10 depending on your needs. 6 x 9 envelopes use the same postage rates as a #10 which makes them a good choice for many kinds of mailings when cost is a consideration.

Size: 6 x 9
Construction: side seam, straight flap with rounded corners
Paper: 24# white wove
Seal: regular gum

PLEASE NOTE: If you are sending artwork for this job. Please click on the "Send a File" button to the left and you can attach the file there. Please reference your order and input all information on the upload window.