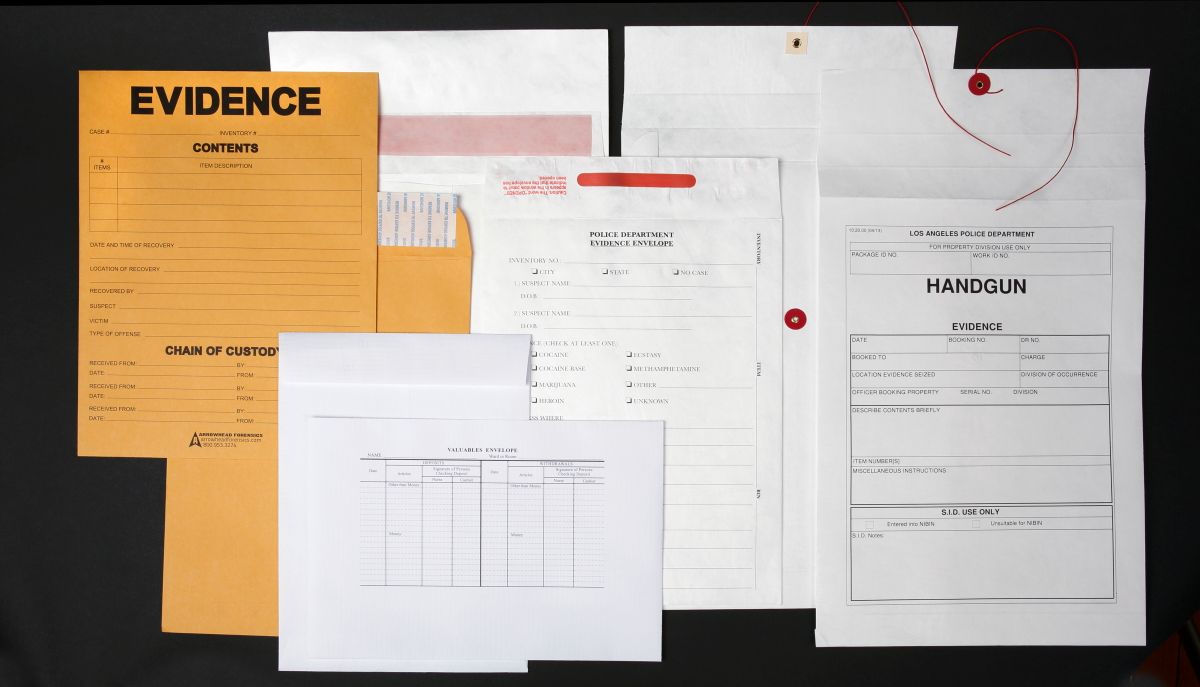 As I wrote the headline for this blog entry and was congratulating myself for being somewhat clever with the Joe Friday/Dragnet reference, I realized that most anyone 40 and under probably has no clue who Joe Friday was!  Actually, now that I'm thinking more about it, there was a very funny re-make of Dragnet in mid-80's so if you watched that one as a kid, maybe you'll get it.
In any event, at Elite Envelope & Graphics we're all about supporting law enforcement.  That's why we offer a complete line of Evidence Envelopes designed for the everyday needs of police forces at all levels.
Maintaining the integrity of crime scene investigations relies on the critical elements of proper handling, labeling, and storage of evidence. If you are a city, county, or state law enforcement agency, we offer you a secure envelope at great value that delivers protection for confidential documents.  
Kraft paper envelopes conceal evidence from view. Multiple closures are available including hot melt adhesive to create tamper-evident closure, or string and button for multi-access. You may also consider tamper-evident DuPont Tyvek envelopes for greater evidence integrity.
These envelopes are designed for forensic applications that allow the investigator to maintain evidence according to their relevant standard operating procedures. With custom printing, you can record personal information and chain of possession on the front of the envelope. They are crafted for long-term evidence storage.
There is a wide variety of stock envelopes that are typically used and customized with printing. But we can help you design something that's just the right size and fit for the particular needs of your department. 
Joe Friday was man who knew how to get right to the point!  So, I think we've said all that needs to be said about a great product that you can buy at a great price directly from Elite Envelope & Graphics.
Please e mail me at jerry@eliteenvelope.com if you have any questions or need assistance in ordering.