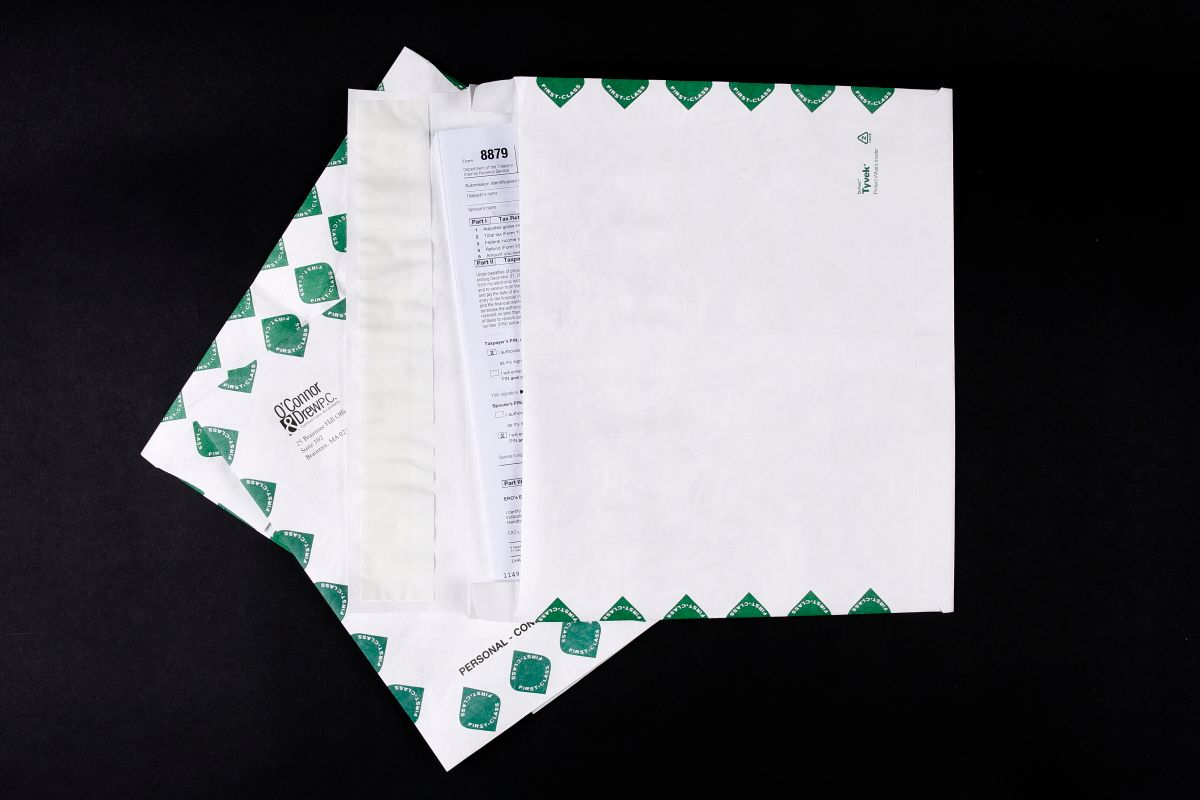 Sometimes things just don't happen the way they are planned. The Dupont website tells the story of one of their engineers who accidently noticed a type of stringy polyethylene fiber as a by-product of one of their production processes. It took 12 years from that point for the company to take that initial discovery and connect the dots but in 1967 the first commercial Tyvek products were rolled out and have been used for various applications including envelopes ever since.
Today there are two plants that manufacture the product: one in Virginia and the other in Europe; Luxembourg to be precise.  From there, two separate envelope plants in the US actually convert the rolls of Tyvek to envelopes. The rest of us buy our stock from them.
Printing Tyvek envelopes can be a little tricky. Despite their toughness, they are very light in weight which makes them quite pliable; more so than a paper envelope. In addition, Tyvek is very slippery which can make them hard to handle; not unlike coated paper stock.  Water vapor can penetrate the substrate but not liquid itself. The waterproof quality of Tyvek is one of its main selling points.  Given that offset printing is a water-based process, getting ink to show at the proper color can be difficult
Some envelope companies will shy away from printing on Tyvek but at Elite Envelope, we do it all the time with excellent results.  Our presses will print up to 12 ½ x 15 and we can do heavy solids and certain bleeds.
Tyvek envelopes are more expensive than paper stock but because of their extremely light weight, high volume mailings can save considerably on postage which can offset some of the increased cost. Mailing thick inserts which could cause tears in paper during the mailing process are easily accommodated by Tyvek envelopes.
From an environmental standpoint, Tyvek is not as easily recycled as paper. However Waste Management offers a kit which can be used to mail 225 square feet of material which they will then recycle. Elite Envelope believes in recycling wherever possible so we will offer this kit free of charge to any customer who places a Tyvek order. Just mention this blog at the time of your order.