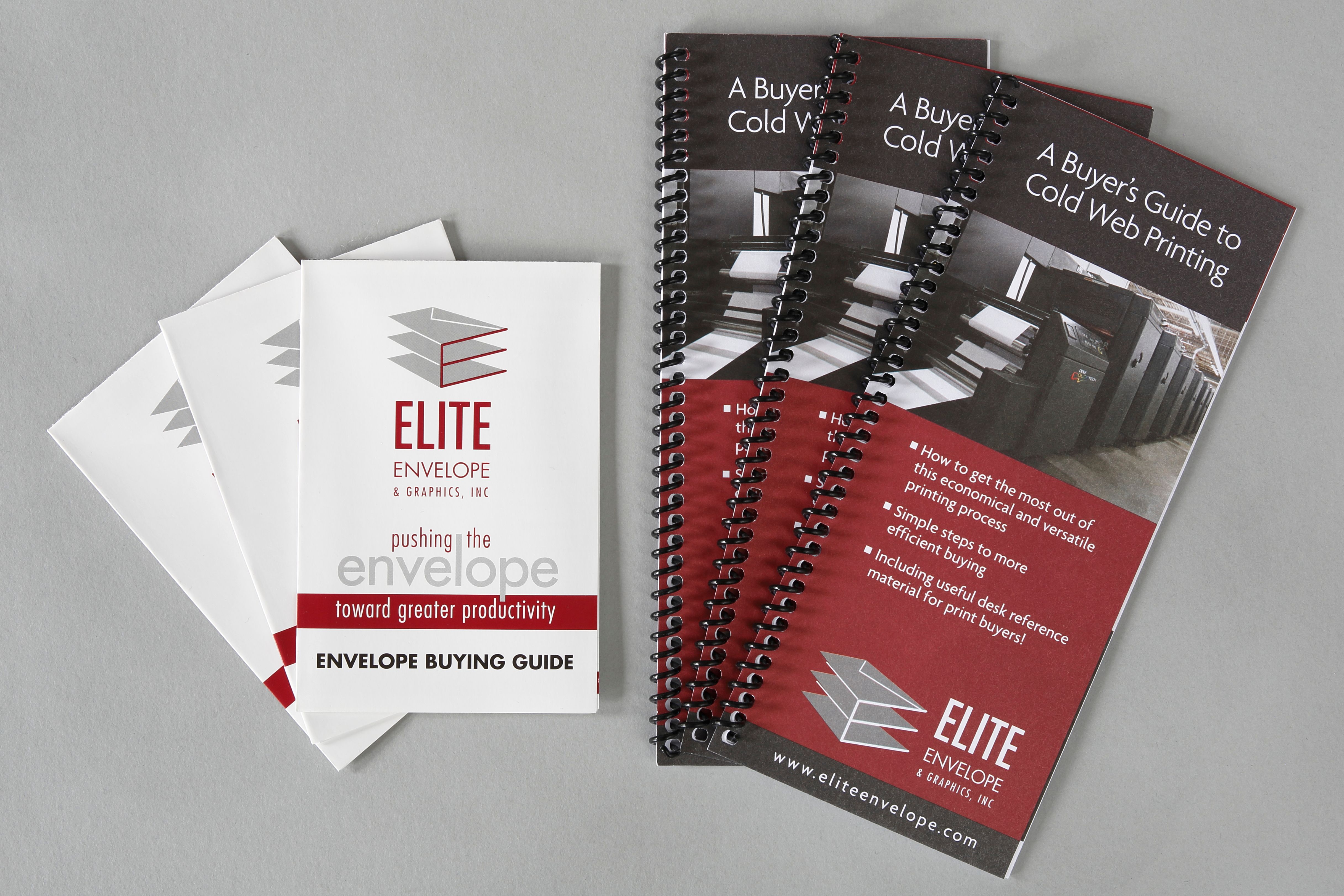 Many of you have checked out my various posts in which I've detailed aspects of the envelope manufacturing,envelope converting and envelope printing processes.  For something as pedestrian as an envelope, there are certainly many issues that can be confusing.  Whenever we take someone for a plant tour, one of the comments that invariably comes up is: "Gee, I didn't realize that so much went into making envelopes".  (or some variation of that comment – "Gee" isn't always included).
Envelopes have a variety of standard sizes and construction styles.  There's also a very specific technology involved in creating an envelope whether it's printed or unprinted. There is an entire nomenclature associated with envelopes to describe the various types as well as certain characteristics inherent in those types.  It can be confusing, especially to someone who doesn't have a paper or printing background.
For this reason, Elite Envelope has developed the "Envelope Buying Guide". This is a handy desk-reference that contains the basics including a list of the standard sizes along with descriptions, the most important terms you'll need to know, a diagram of an envelope and things to keep in mind when purchasing an envelope.
We'll be more than happy to send you a free copy for you and your colleagues. Just comment on this post with your name and address or send me an e mail through our website at www.eliteenvelope.com and I'll get one right out to you. 
We also offer a similar book on web printing which is something Elite does in addition to envelope converting. We'll be happy to send you one of those as well - no charge!
As an envelope manufacturer, converter and printer, Elite Envelope is a direct source for all your envelope requirements.  We think that the more you know about envelopes, the better we look.
Looking forward to hearing from you!