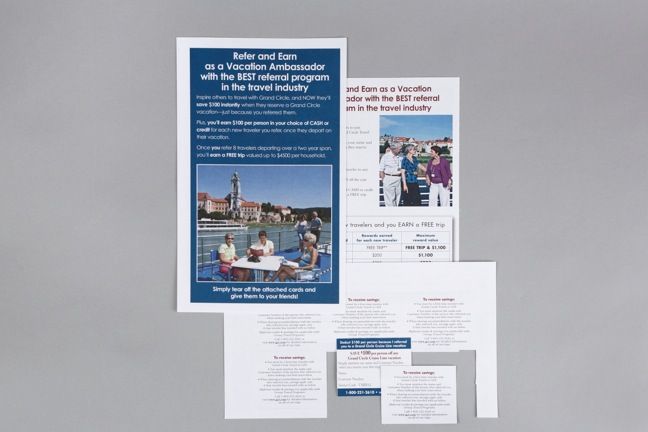 Whenever you're reading an article about how to write a blog article for maximum exposure, lists are always mentioned as a way to pique reader interest.  We've all seen them; those ads on the pages we click on with titles like: "Top 10 things you should never say to your wife/husband/pet", whatever. How can you possibly resist clicking on something like that? Of course once we get there (after waiting and waiting for the page to load with an enormous number of other ads and click-bait) we are generally disappointed by something pretty banal like: "Number Six:  Are you gaining weight?" (Cats are particularly sensitive to that question…).
I try to keep this blog more geared toward useful information of a general nature and not too "salesy". I've mostly resisted using lists but we do some great things on our webs and I think you'd benefit from checking us out.  So here's my Top Five list (could have made it Top Ten but hey, you're busy and I respect your time).  These are not necessarily the "top" items but rather five commonly printed products that work really well on the cold web presses of the type we have at Elite Envelope.  But enough!  Here's the list (in no particular order):
Bind-in/Blow-in cards for catalogs –  These can be printed with either a single perf so the customer can tear off the pertinent information or with a "T" perf so a reply card can be sent back in the mail; generally for lead generation.   Also Buck Slips: These are generally included as part of a direct mail package; often containing an "extra special" offer or message. In some instances, we will receive the order for just this one component because we happen to be very competitive on them.
Mailers & Fliers – Letter and Legal size cut sheets are a great fit for our webs. We print 2 or 4 page fliers that can be folded to a #10 or 5 ½ x 8 ½ and mailed; also 8-24 page full color booklets that can be mailed. We will often get orders for letters that will be personalized later. We'll print and ship flat in cartons to the fulfillment house. 
Statements and Invoices with Perforations – Another part of the cut sheet family; we produce enormous amounts of these for medical billing companies, banks, election departments, local and municipal tax departments and others. The webs do perforations in-line which can make a huge difference in price especially on large quantities. The webs can also do multiple perforations and right-angle perforations. 
Placemats -   Yes, placemats! 11 x 17 placemats are the perfect size for diners, cafes and the food industry in general and they work great on our web presses.  They can be designed with ads and other information and can be printed in beautiful four-color process usually on 70# paper at very competitive prices.
Donation and Bind-In Envelopes  -  Fewer catalogs are using bind-in reply envelopes these days but they are still being purchased and we can provide them as well as the same style of envelope used by many non-profits for the mailing back of contributions.  These differ from regular envelopes in that they are end-glued without side seams so not as bulky when they are inserted into a booklet or catalog.  They can also be made with a lip at the end of the flap which is used for properly binding the item.
On any of these items, we can print up to 8 colors (4/4) in bold, sharp quality.  Please contact us if there's anything we can do. As always, we love to get your comments as well.