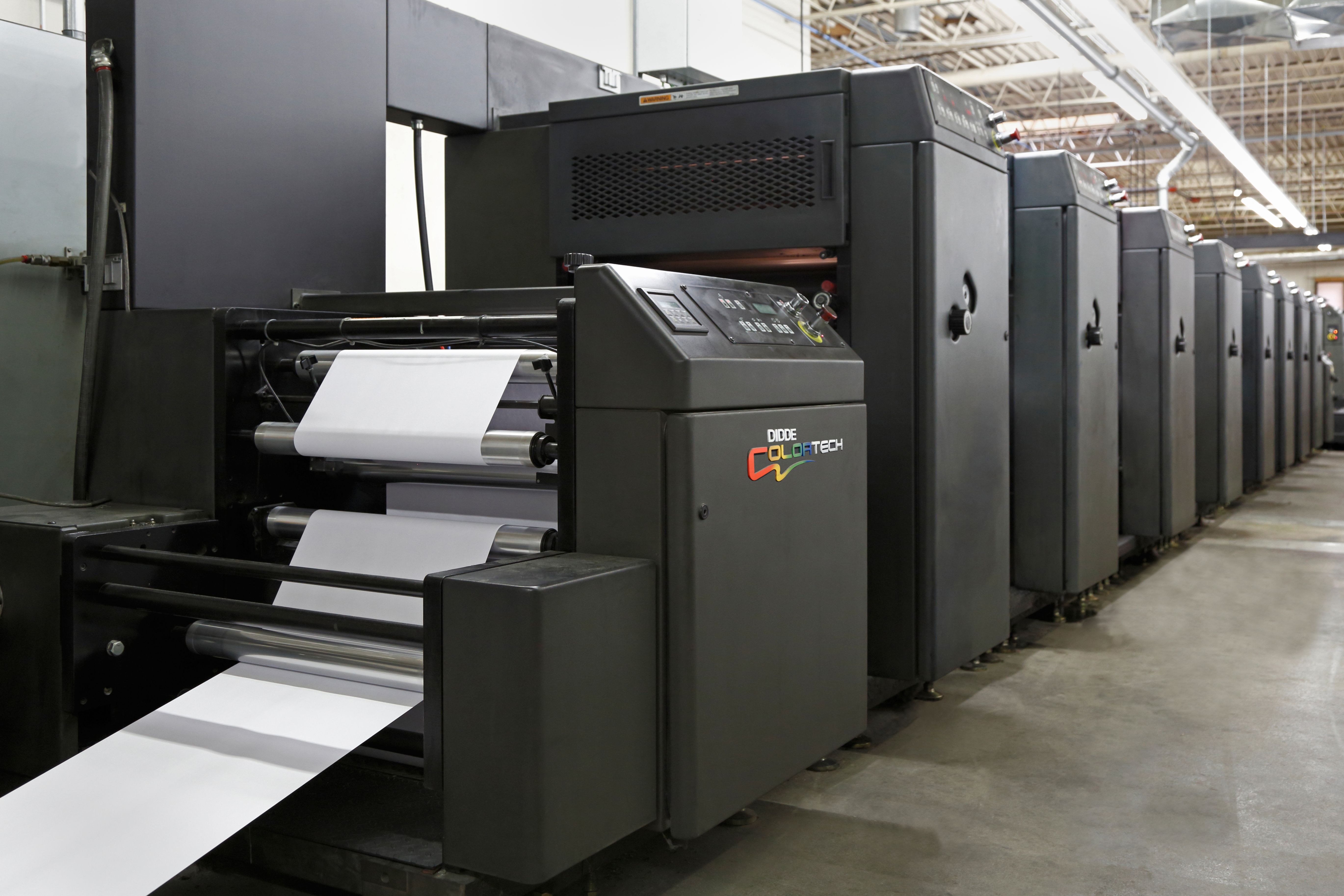 When Elite Envelope and Graphics acquired Web Corp in September of 2012, we joked that it was likely to be a good "marriage" of companies based on the compatibility of the staff, similarity of customers and the friendly relations between the ownership of the two companies. 
It has certainly turned out that way. After moving the three Didde web presses into our facility almost  7 years ago, we have managed to integrate the two companies quite well. We've been able to cross train so that peak demand can be more easily handled with existing resources.  The personalities have meshed and everyone works well together toward common objectives.
But none of that would have been the case were it not for the fact that envelope converting and printing and web printing are very compatible businesses with products that complement each other and the markets we serve very well. 
Web printing has always been the "go-to" process for a lot of direct mail components.  The typical, basic direct mail components of letter with perforated tear-off for reply and separate buck slip or letter, buck slip and reply card can all be produced very economically on web presses. The fact that most web presses will be able to perforate in-line makes those letters a better fit versus a sheet-fed press where the perforating has to be done separately.
Typically web presses can print on paper as light as 30# newsprint – sometimes even lighter weights like 27# which are commonly used in financial printing for all the legal boilerplate required by government regulators.  On the other side, the webs can also use paper rolls as heavy as 9 point high-bulk or 110# text. The latter is a mailing weight; i.e. heavy enough to be mailed as a reply card and still hold up quite nicely.
Web presses, especially cold-web presses of the type we have at Elite, are generally thought of for basic printing: black or a color or two with light to medium coverage.  In the printing world, that's often referred to as "down and dirty" printing (interesting that an idiomatic phrase often associated with someone's sexual proclivities gets adapted to the printing world. I'll leave it at that!)  However, newer web presses such as our Color Tech and VIP models can print in beautiful full coverage up to 8 colors. That usually means 4 over 4 although it can be broken down in any number of ways: 6 over 2, 5 over 3, etc.  These colors give great life to direct mail pieces and the web process enables these finely printed pieces to be produced at a very competitive cost.
And what do all those components need in order to complete the package? Yes, the mighty envelope(s)! Elite is one of the few envelope converters that has the ability to produce entire direct mail packages all under one roof.  There are many printers that have presses which can print envelopes but not many envelope manufacturers that can print on flat sheets. 
As the printing and envelope industries evolve in the digital world, I believe more companies will start to emulate this model.  Being more productive and offering greater value to the customer is the only way to maintain a reasonable profit margin in a mature industry.
Those looking for an economical way to produce a great-looking direct mail package can find what they want fairly easily. Just look for the happily married couple!