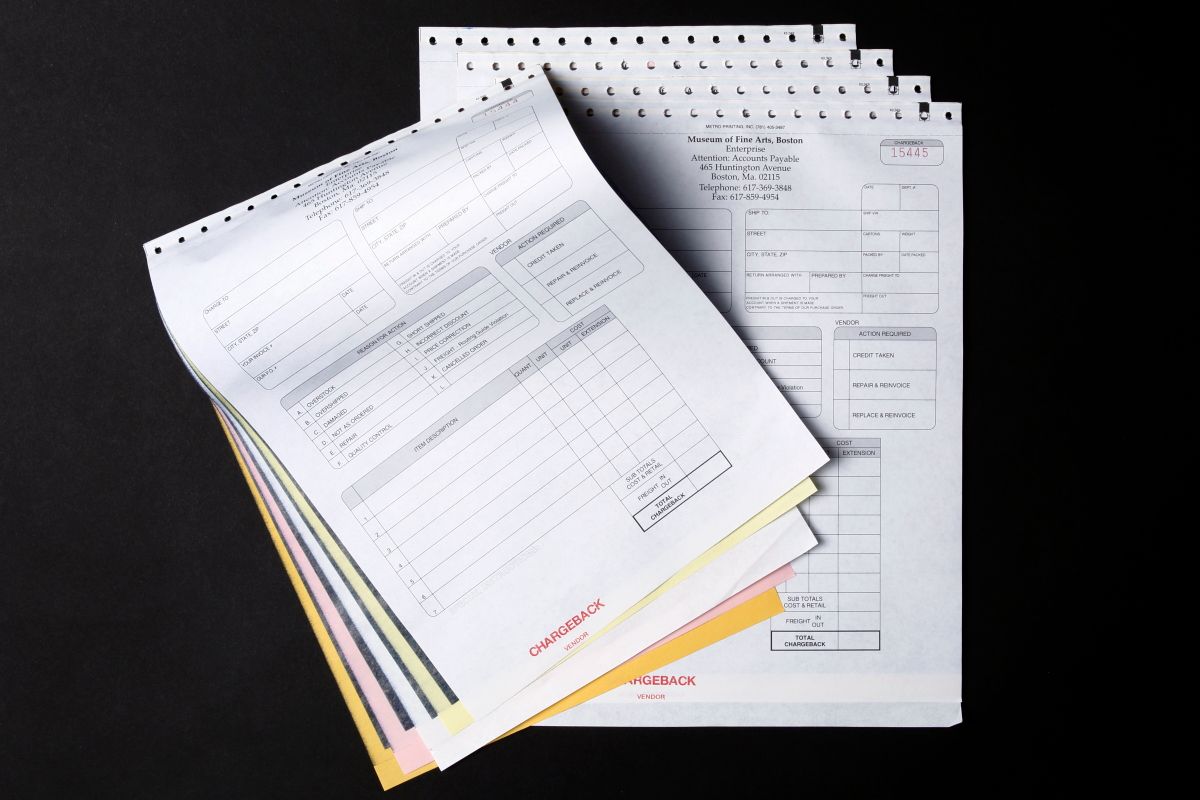 In a previous post, we described some of the common error people make when ordering business forms. All printing companies and envelope companies will encounter these situations from time to time.  Mostly it's the result of someone who has been thrust into the role of purchasing something that they are not completely familiar with.  This has happened more and more over the years as companies have downsized and forced staff to do more things. As I mentioned previously, printing has its own unique set of terms and certain procedures which are commonly used to get the best result.
When a customer is trying to place an order and doesn't provide the proper information, it requires a lot of back and forth with the vendor. This will slow down the process and sometimes can be frustrating for both parties.  So, to avoid all this, here are some things to keep in mind when ordering or seeking a price quote:
Size/Measurements:
This is one of the trickiest things when ordering something more than just a simple printed sheet. Especially for business forms with multi parts and other complicated construction aspects, this is crucial in order to get the form done properly.
Snap sets (multi part forms with a tab separated by a perforation that gets discarded) or edge glued forms are measured across the stub/tab or glued edge first then by the length, including the size of the stub, Ex 8 ½ x 11 ¾ including a ¾ top stub will yield an 8 ½ x 11 when the stub is removed or separate the edge glue. 
Continuous forms: measure top to bottom first then left to right including the marginal/tractor pin-feeds. EG: 9 ½ x 11 including a ½" left and right will yield an 8 ½ x 11 once the pin-feed side tabs are removed.
The following are more general in nature and would apply to ordering any kind of printed form or printed envelope.
Ink colors: All printers use a what's called the PMS match system for ink colors.  Each color has a number and a specific formula to produce that exact color. Specifying the job as "prints in blue" will not give us the correct PMS color your customer is looking for. If the form has been printed previously, it was matched to a specific number. This needs to be provided in order to get exactly what you want.  If it's not available, a sample can be provided to the vendor and he will try to match it as best as possible to a PMS color.   
Files: Electronic files must be print ready with high resolution. Sending a document in Microsoft Word or other document file will cause the contents of the file to change from one computer to the next and are not acceptable except as a starting point. Final artwork is best sent as a PDF file.  
Lead time:  Many customers will not understand that making a custom printed form or printed envelope requires some time.  Companies will have a production schedule and new orders are entered and given a place in the queue.  It's very helpful to know what the expectations are for delivery at the time the quote is submitted.   If it's a form that or your customer is using regularly, try to get a feel for how long the supply will last and check in with them a month or so before to allow plenty of time to order a new supply.
We'd love to hear about your experiences in ordering any type of printed for or business forms in particular.