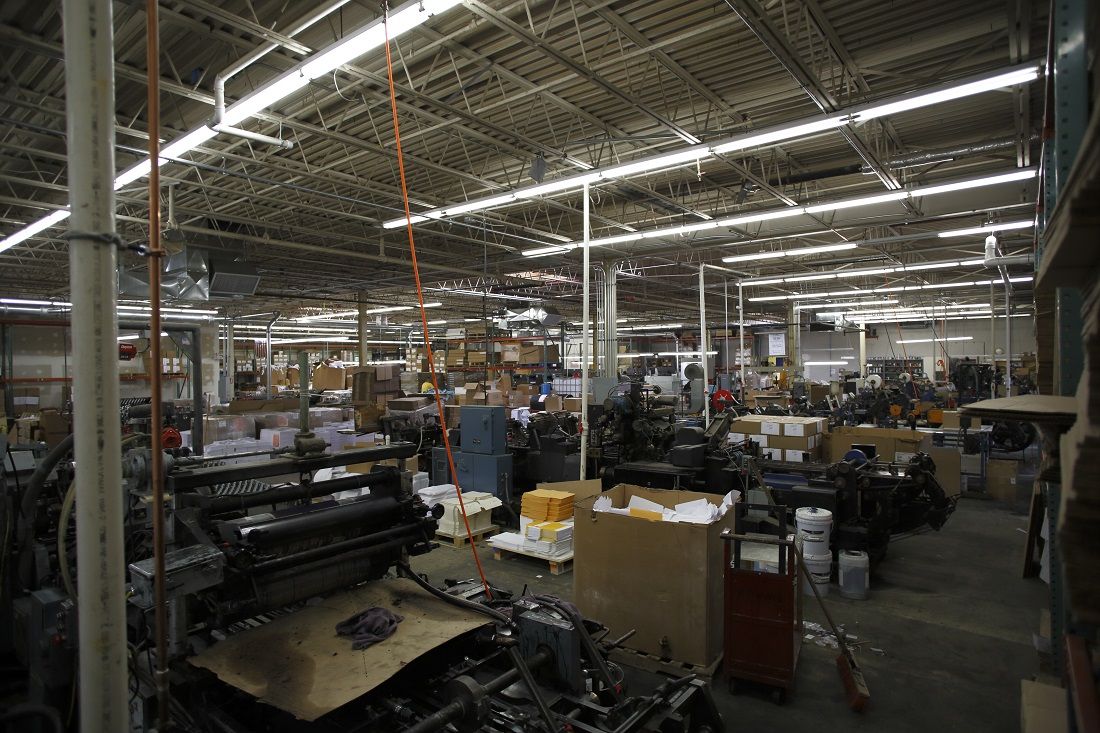 Envelope printing can present some unique problems and issues mostly due to the construction of the envelope.  Here are some of the most common problems that come up and how you can avoid them.
Design for your budget - Envelope printing runs the gamut from a simple black return address to full coverage process printing.  Pretty much anything you'd like to print on an envelope is possible – at a price.  And that's what anyone designing an envelope must keep in mind. Creating a champagne piece on a beer print budget will inevitably lead to frustration.  The best way to proceed would be to involve your envelope vendor at the design stage in order to get a realistic idea of what's possible and then go from there.
Choose the right print process – You might refer to my three previous blog posts which detail the most common ways to print an envelope.  A simple design at a small to mid-size quantity is going to be best done by offset printing.  If heavy ink coverage is required, you're probably looking at printing on flat sheets and converting afterward.  Long run jobs with simple copy can be done most economically by flexo printing.  Your needs will be best met by a company that can produce printing in all three styles and has no vested interest in one or the other.
Know the limitations of each process –
 If you're offset printing on a made envelope, avoid heavy solids which might cause offsetting or seam marks showing through. 
 If you're flexo printing, avoid fine lines and screens and halftones unless you're planning on a very long run and a budget that can support the state of the art flexo technology that exists.
If you're digital printing, you need to understand that the look of digital can be different than say offset. That means if you're trying to match a couple of components, say custom letterhead and custom envelopes, you might need to print them both in the same process.  Also, if you're printing digitally on window envelopes, you'll need a special window material that is resistant to the heat caused by most digital presses.
If you're printing on flat sheets and converting, areas of heavy coverage may need a coat of varnish to keep the ink from smudging during the converting process.  You'll also need to make sure you factor in "knock-out" areas where the glue is applied so the envelope will seal properly.  "Knock out" simply means areas where there is no ink on the paper.
Incorporate variation in your planning - One of the most popular designs for an envelope is the flap that is flood-coated in a solid color.  Most customers however are surprised that they cannot get every flap to print right to the score line.  The reason for this is laid out in my previous blog piece on the variation which is inherent in the process of printing and making envelopes.
Take everything into account –
If you're printing a piece on flat sheets with heavy coverage, understand that it takes at least a full day for the sheets to dry to the point where they can be converted.
If you plan to run your printed envelope through an ink jet printer for addressing, you might need to use a type of ink which can withstand the high heat of the digital printer. 
Rather than stamping or metering your mail, you might consider printing a postage-paid indicia right on the envelope to save time.
It's always best to consult with an envelope converter before making any final design decisions.  A converter will be able to give you the proper advice based on their expertise in making and printing envelopes.