Tracie Theriault - Vice President - Owner/Founder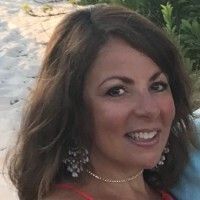 Connect with me on LinkedIn
While attending Suffolk University, Tracie began her envelope career in 1984 as a Customer Service Representative with one of the original local manufacturer's Boston Envelope Co, Inc. After Boston Envelope closed, Tracie was lured to work at Hub Mail Advertising in Dorchester to work as an Account Manager.
In 1989, she returned to the envelope industry and was offered a high profile customer service position with a recently-formed company which specialized in envelope Jet printing. She managed many of that company's key accounts and cemented her reputation as one of the top production people in the industry.
In December of 2003, after 14 years, Tracie returned to envelope manufacturing joining a partnership as a founder of Elite Envelope & Graphics, Inc. At Elite, Tracie's management portfolio of Customer Service, Controller and Human Resources functions, keeps her very busy. She also handles many of the company's biggest customers who insist on dealing with no one but her.
In her spare time, Tracie enjoys travelling, cooking, interior decorating and photography. She treasures her leisure time with her husband, David, and her two stepsons, Joe and Jack.