Item A10 - #10 Regular Envelope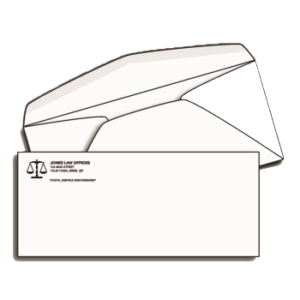 The #10 Regular Envelope is the standard envelope for just about all kinds of regular business and personal correspondence. Sturdy construction from bright white virgin paper and printed to your specification.

Size: 4 1/8 x 9 1/2
Construction: diagonal seam
Stock - 24# white wove
Seal: - regular gum

PLEASE NOTE: If you are sending artwork for this job. Please click on the "Send a File" button to the left and you can attach the file there. Please reference your order and input all information on the upload window.