All the capability and expertise you'll need under one roof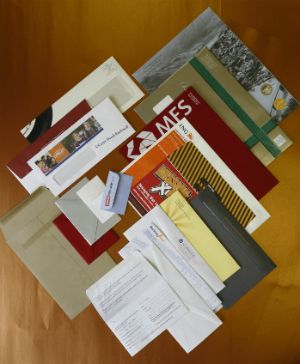 Elite has four Halm Jet offset presses expressly for the printing of envelopes of all sizes: three 2-color presses and one 4 color.                    
Our jets can print on envelope sizes from approximately 3 ½ x 5 up to as large as 12 ½ x 15.
All 2-color presses feature "perfecting" capability meaning that we can print on two sides at the same time. 
We can run at speeds up to 30,000 envelopes per hour depending on the job for high volume work but we're more than happy to produce minimums on any size.
Our presses are all recent models and our pressmen are some of the most capable and experienced around. How does that benefit you?
Greater range of options: 
Bleeds off the edge can be tricky or impossible when running on a Jet.  The skill and experience of the pressman can and often does make the difference between running such a job or not.  Being able to run jobs with bleeds can save you money versus having to print the job flat sheet and convert. We run these types of jobs on a regular basis with good results.  Call us for samples.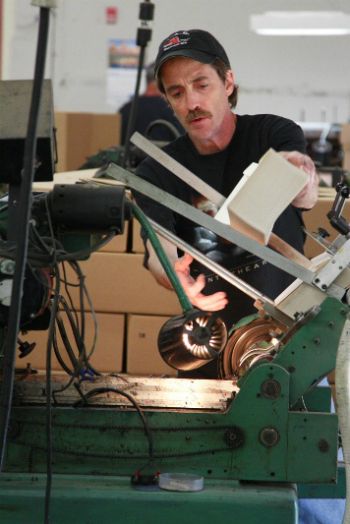 Running the tough jobs:  
Remittance envelopes are our specialty. We print millions of them every year for non-profit agencies, development departments, fundraising companies and others. These can be tough to run with extended flaps but our experience assures you of excellent results.  We can also fold the flaps or double fold for bindery insertion.
We can print on Tyvek, translucent/vellum stock and other difficult substrates. We can also print on expansion envelopes (subject to width restrictions on gusset)
Minimums never a problem: 
While are jets are built for speed and high volume, we're more than happy to print as few as 1,000 envelopes depending on your needs. For four color work, we have either our Jet or Xerox digital copier which prints with excellent quality at very competitive prices at quantities up to 2,500.  Our advantage there is we can take the digitally printed flat sheets and convert them into envelopes – all under the same roof.
On time and on spec:
Like everything else we do at Elite, envelope printing jobs are subject to our exacting scheduling and quality control standards.  You can count on getting the job on the day it's promised and it will look great. That's our promise to you and we stand behind all our work 100%.
If you would like to discuss your particular project or needs in general, please email me Jerry@eliteenvelope.com and I'll be happy to assist you any way I can.